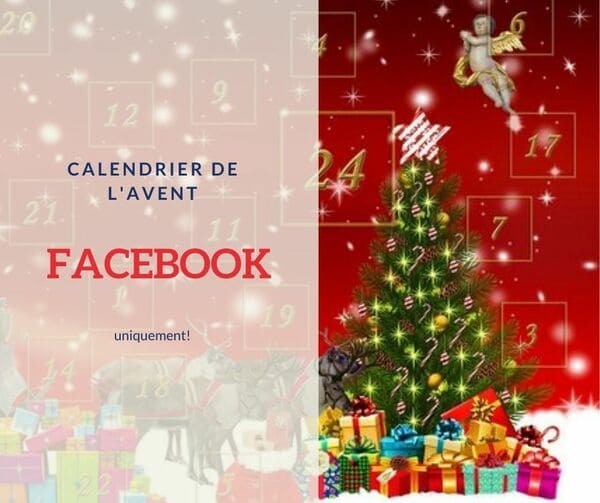 Lez-Eaux norman advent calendar starts on Facebook
From December the 1st to the 24th, go to the Lez-Eaux campsite's Facebook account every day to open the boxes of the Advent calendar. We have prepared surprises for everyone: Offers, gifts, tips …
We cannot tell you more, it is a surprise!
What we can tell you is that the presents are valid for the entire 2021 season and that you will need to be responsive!
To play : Every day a publication on Facebook: like, comment, share.
We will be drawing lots for the winners every Friday. Also, it will not be possible to modify or exchange your Advent gift.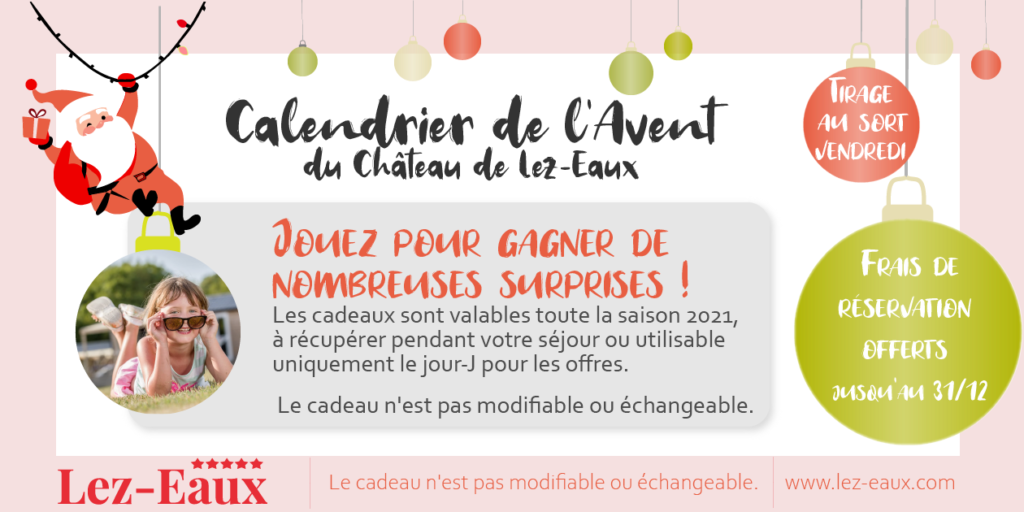 The other 2020 end-of-year's events
December the 4th : Black Friday discount, specials offers for your holidays in Normandy
In support of all the shopkeepers who had to postpone the date of Black Friday due to lockdown, we have also chosen to move Black Friday to December the 4th , 2020.
Let's meet on December the 4th and only at this date on our website for more details!
Year 2020 : 60 years of the Château de Lez-Eaux campsite
We remind you that to celebrate the 60th birthday of the Lez-eaux campsite we gift of the booking fees to you for booking made before 2020, December the 31st.
Come to try our amazing indoor aquatic park with slides, paddling pool, swimming pool…
Final chance to take advantage of COVID cancellation insurance
From January the 1st 2021, the cancellation insurance will change the terms.
Book before December 31, 2020 to get a refund for your 2021 stay in the event of cancellation due to the COVID pandemic, which will no longer be supported for bookings made after that date. Also, the amount of the contribution goes from 7 to 21 € per week.
So you don't take any risk, book your vacation now at a low price, take out insurance and if unfortunately you are not able to come because of the virus (lockdown, illness, etc.), your stay will be postponed free of charge or fully refunded.
Do not hesitate to contact us for more details.
And see you in a few days to open the doors of the Lez-Eaux Advent calendar!