Family entertainements, activities, shops and facilities on the campsite
On Château de Lez-Eaux campsite we want each one to feeel like at home : comfy, safe and relaxed !
That's why we thought about activities and facilities that will satisfy the all family. So that du ring your stay, you will be able to enjoy food facilities, a huge indoor water park, family entretainments and nature activities.
Entertainment : Activities and animations on the 5-stars campsite Lez Eaux in the English Channel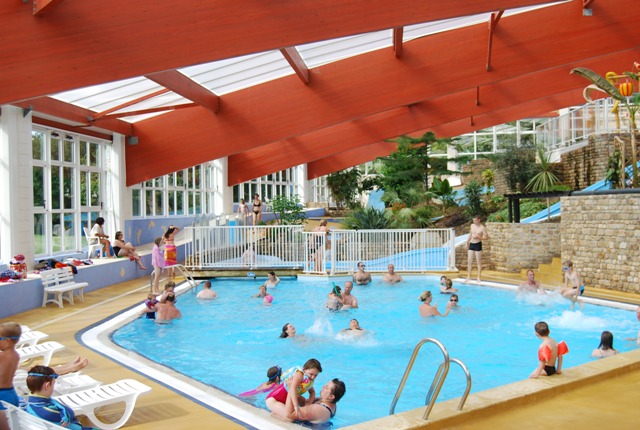 The Château de Lez-Eaux campsite in Normandy will, all season long, offers you activities in the swimming pool or in the park. You will have a good time with our activities and entertainment in the bay of the Saint-Michael's Mount.
The aquatonic lesson in the indoor heated swimming pool every morning or Zumba's lessons at the pub's terrace.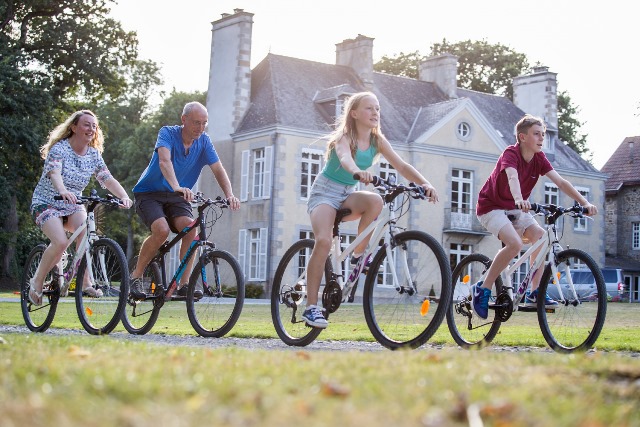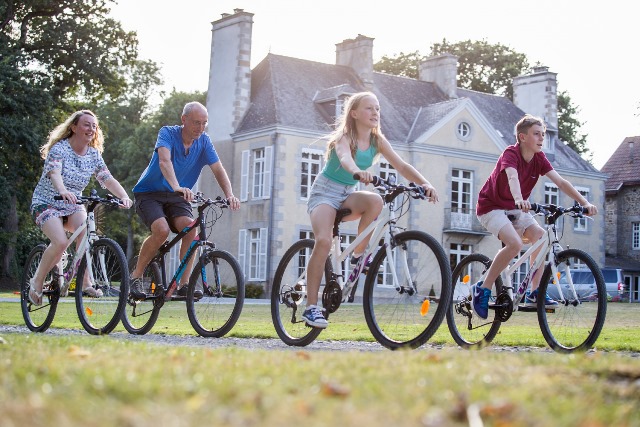 For sure they will enjoy the merry go round, playgrounds, bouncy castles or the electronic games, pool game and flippers.
On Lez-Eaux campsite, there are sports activities for everyone
Tennis court
Football and volley-ball ground
Everyone is allowed to fish in the pound. It's free.
Think about bringing your equipment and releaseing the fishes in the water.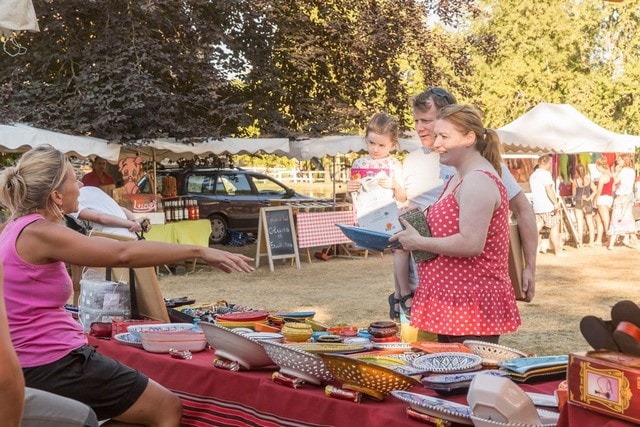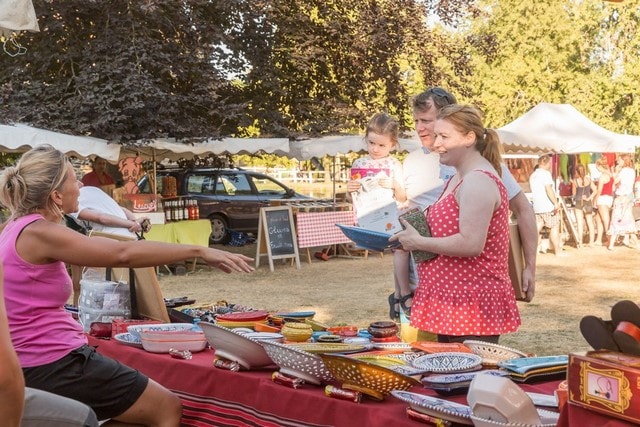 To make your stay unforgettable, we organize different activities each year :
Music concert of pop, rock or variety music; twice a week with an aperitif at the terrace of the 5 stars Lez-Eaux campsite's bar, at 8pm.
Every Tuesday, in front of the castle, at 5pm, you have a market with home produce from Normandy.
At the kid's club, facilitators will look after your kids from 4 to 12, to play and have entertainment.
Poney ride
Feeding mini farm animals
Massages on appointement.
Practical side: shops, extras, ticketing and services.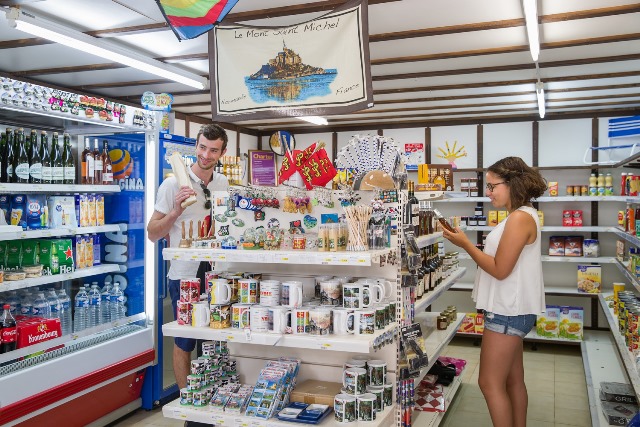 We do welcome you at the reception of the 5 stars Château de Lez-Eaux campsite in the Manche, between Granville and Avranches.
We also have facilities on the campsite if needed.
At the grocery, you can buy some products, such as fresh bread, pastries, hygiene products, souvenirs, postal cards and many others.
The pub will serve you a friendly aperitif at the terrace
Takeaway meals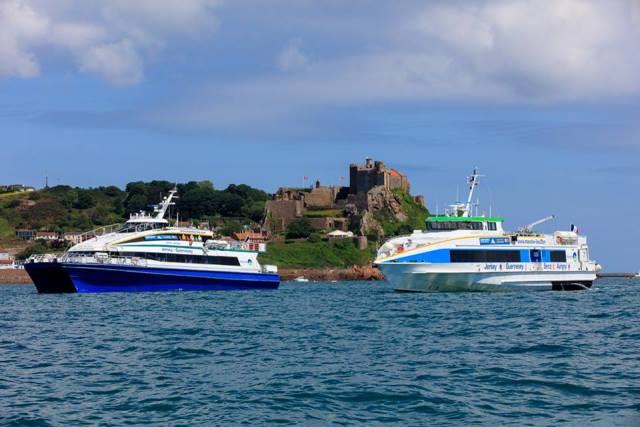 You can directly book your ticketing for touristic sites of the bay of the Saint-Michael's Mount at the reception. There are ticketing for the archipelago of Chausey, Jersey Island, Champrépus' zoo, the Cité de la Mer and the Eco museum of the Saint-Michael's mount's bay.
With the Lez-Eaux card, you can pay in every facilities of the campsite, it's a unique way to pay in Normandy at the Lez-Eaux campsite.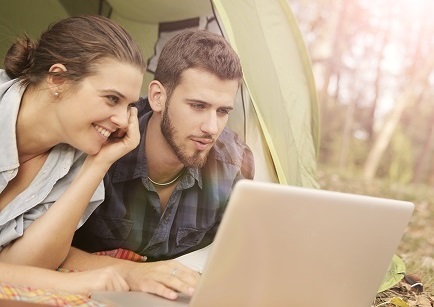 Laundry facilities
Safebox renting
Post service
Wi-fi
Accommodation extras: linen, baby kit, house cleaning, filled fridge…
Surprise baskets : apéritives, gourmet dinner gourmet, special occasion…