Offer a gift voucher for a unusual and amazing stay in a treehouse
A surprizing and unusual idea: an atypical night in a tree house in a 5 stars campsite
1 night in a treehouse
Breakfast included
2 or 3 people
Available 1 year
Choose your own formula
Offering a gift voucher for an atypical night in a tree house, 5 stars campsite on Norman seaside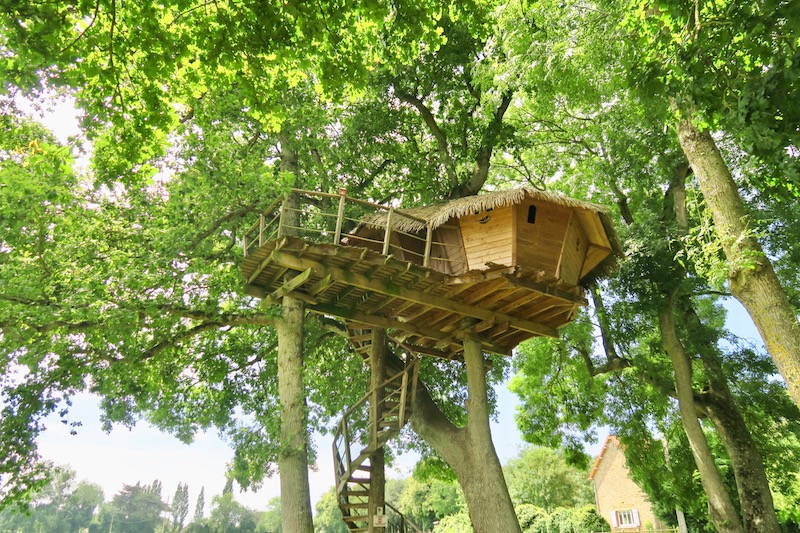 Unusual night sleeping in Treehouse
Perched several meters above the ground in an old oak tree you will feel like a child and a naturelover.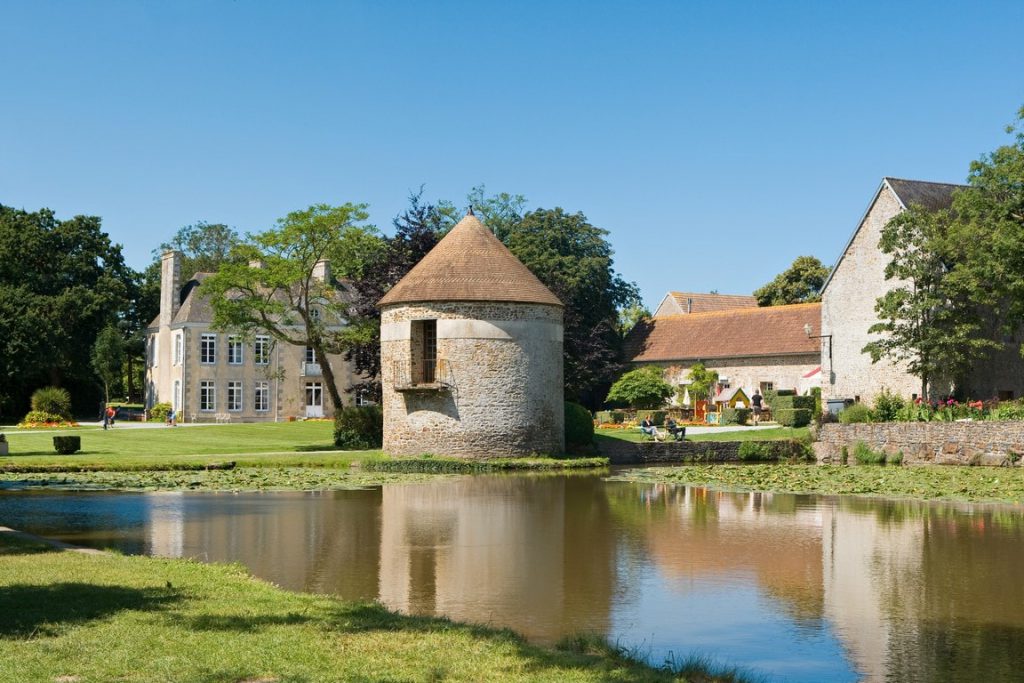 Stay in a greenery castle park with indoor waterpark
Lez Eaux is a 12 hectares green park
Perfect atmosphere to relax
Access to any facilities of the campsite: indoor & outdoor swimming pools...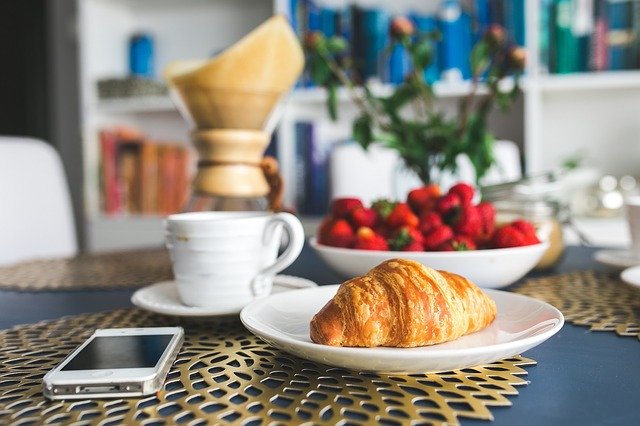 Delivered breakfast basket to hoist up from the terrace
The breakfast basket is composed of:
Hot drinks
Orange juice
Fresh Bread & Pains au chocolat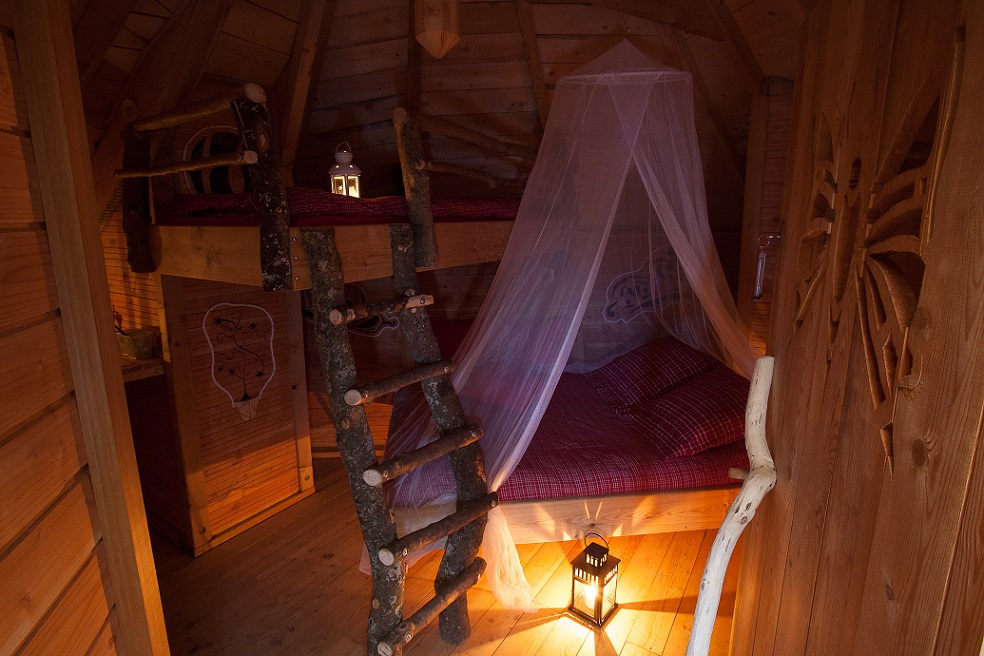 What is unusual in a tree house ?
There is no electricity nor water in the tree house but candles, flashlight and dry toilets.
Sanitary blocks of the campsite are at your disposal.
You book extra diner or aperitif baskets
Dinner and aperitif offers suggested for tree houses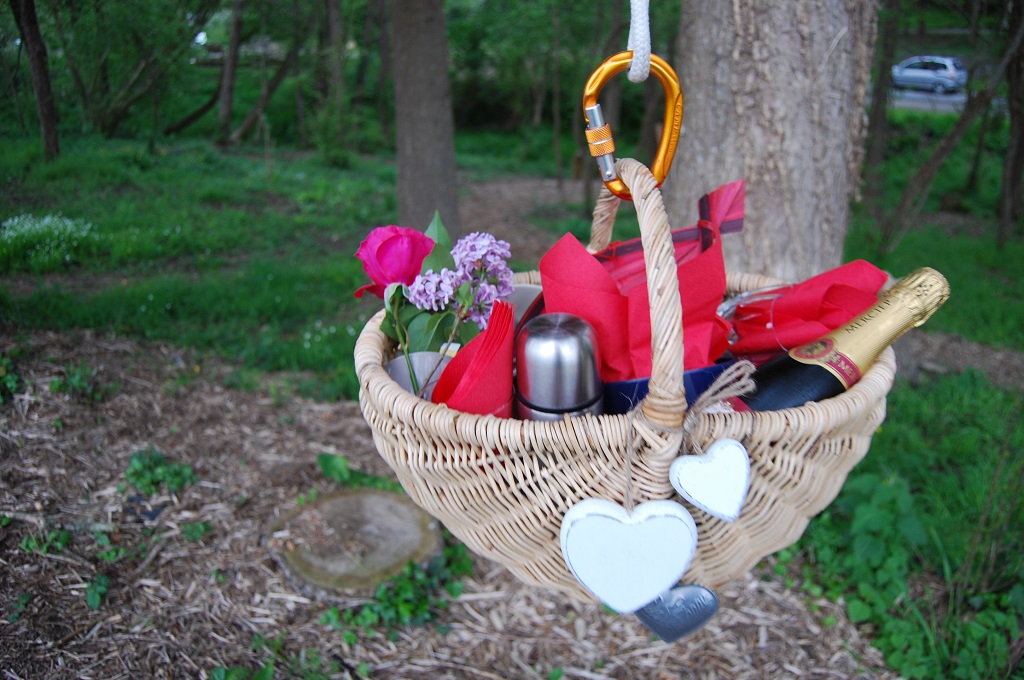 The basket gourmet dinner delivered to the treehouse
Prepared by a local restaurant
Assortment of tapas
Chicken at the Normand cider way
Sweet dessert
1/2 bottle of Champagne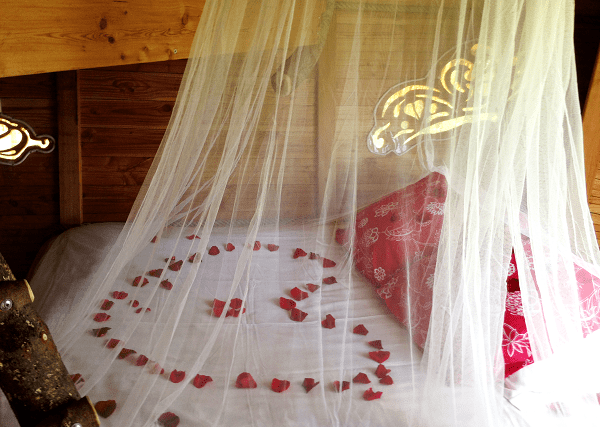 For lovers
The Romantic basket :
A bottle of Champagne 75cl, a bunch of flowers and a chocolate box.
Spread of rose petals
Add a romantic touch to your stay.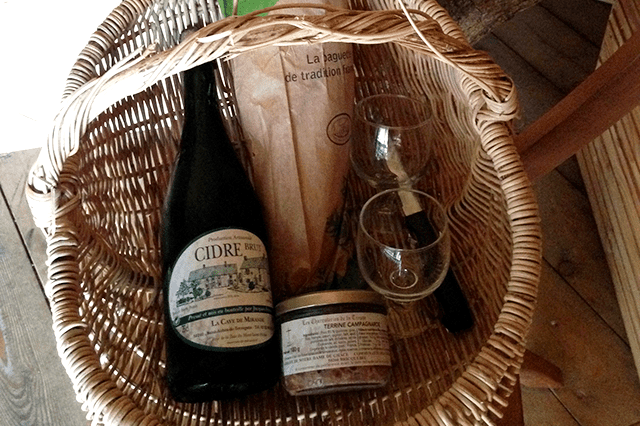 Aperitif baskets
Norman aperitif
1 bottle of cider, a baguette & pâté de campagne.
Mount et Marvel Aperitif
2 beers of the Mont Saint Michel, a baguette & tapenade.
VIP Aperitif :
1/2 a bottle Champagne, baguette & tapenade.
These options have to be ordered and payed at least 1 week before arrival and can't be cancelled.
To book a voucher to offer, please call us +332 33 516 609, or write us through the chat bellow or by email.
Prices & formulas of the treehouse voucher to offer
Price for 1 night + breakfast
(*Booking fees and Tourist tax not included)
From April to September
2 people
149 €
3rd person
25 €
Price of "dinner baskets"
| | |
| --- | --- |
| Dinner basket / 2 people | 65€ |
| Dinner basket/ 3rd person | 25€ |

Price of "offers for lovers"
| | |
| --- | --- |
| Spread of rose petals | 12€ |
| Romantic basket | 69€ |
Price of "aperitifs"
| | |
| --- | --- |
| Norman aperitif | 9€ |
| Mount and Marvel aperitif | 9€ |
| VIP aperitif: 37.5cl | 20€ |
| VIP aperitif: 75cl | 30€ |