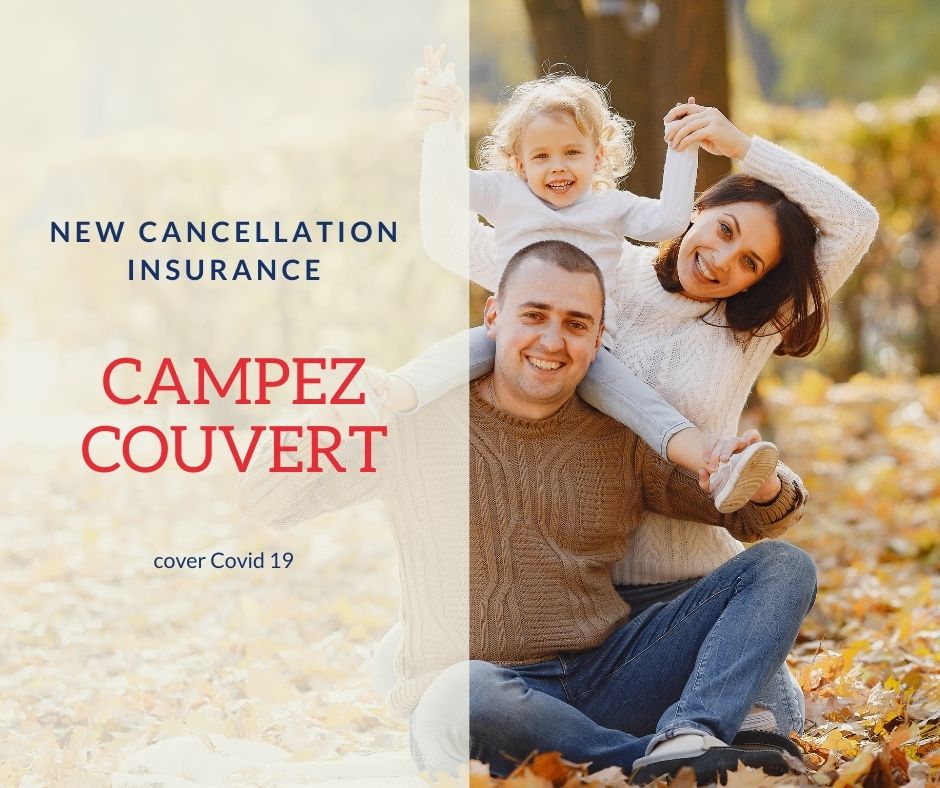 The Covid-19 which affects everyone around the world can be a barrier to book your next holidays. Do not panic, we have the solution! Our cancellation insurance covers all cancellations related to Covid-19.
Covid-19 travel insurance conditions: cancellation, coverage, refund
Cancellation insurance will cover illness due to the Covid-19 in 2021.
What guarantees are covered by our cancellation insurance?
Book with peace of mind by taking out our cancellation insurance, which refund your stay completely in the event of cancellation or interruption of your stay. It simply deducts the amount of the subscription.
Discover the list of guarantees included in the insurance contract on the flyer below:
How to subscribe for the cancellation insurance for my holidays?
When you make your reservation, you just need to tick the "Cancellation insurance" option on our website or if you book by email or phone 02.33.51.66.09 please ask the receptionist.
The amount of the insurance corresponds to 3% of the amount of your stay.
Be aware that the insurance must be taken out at the time of your booking.
You will receive your insurance certificate from "Gritchen Assurance – Campez Couvert" directly by email within ten days.
How to use the cancellation insurance in case of cancellation of your stay ?In case of cancellation, you must declare the cancellation of your stay
In case of cancellation, you must declare the cancellation of your stay:
Writing to the insurance within 10 days
Then, you will have to provide proof of impossibility to come (doctor's mail, employer's certificate..) and your IBAN.
You will be able to follow the progress of your file online.
Note that it is also quite possible to postpone your stay.
We remain reachable for any information at 00 33 233.516.609 or by chat on the website.

See you soon at Castels château de Lez-Eaux.