Mont Saint Michel, the lavish village on its rock on the Normandy coast
The Mont Saint-Michel and its bay, an unavoidable place in Normandy.
The Saint-Michael's Mount and its bay are on the UNESCO list of world heritage sites. The Mont Saint-Michel, close to Cancale and Saint-Malo, live at the pace of the highest tides in Europe. It is one of the most place visited, with about 3 million people each year.
Since 1979, it was on the UNESCO list of the world heritage sites. It is called the « merveille de l'occident »
The Saint-Michael's Mount is a rocky island, at the mouth of the Couesnon's river.
Enjoy a stay in Normandy to visit this unavoidable place.
Your accommodation will provide you the proximity of the best sites to visit.
Close to Saint-Malo in Brittany, this is the promise to succeed your stay in family.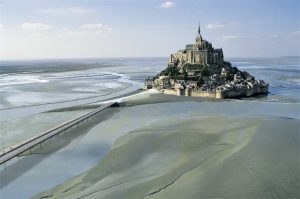 The famous abbey and its breathtaking view
The abbey of the Mont Saint-Michel is the highest part, and the Saint-Michel Archangel statue is overhanging the place.
This fantastic place offers you a wonderful sight on the bay of the Mont Saint-Michel and on the religious building as well.
Your children will enjoy counting the many steps of this place built from the middle age.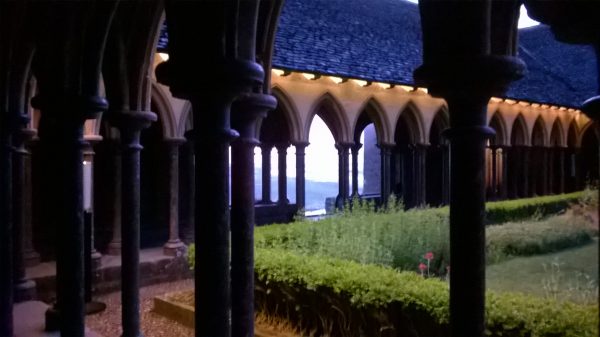 Cross the bay of Mount saint Mickael with a guide
It is an unforgetable experience.
Barefoot in the sand, you will learn about the the tales of the mount, fauna and flora and quicksands !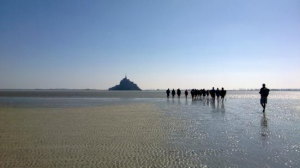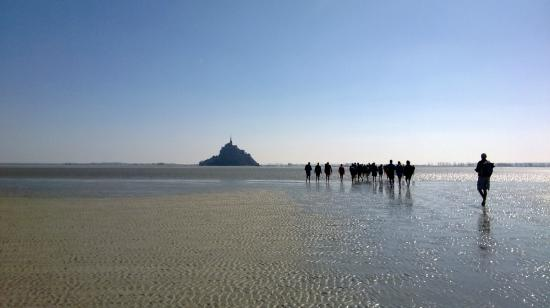 Book a journey at the Lez-Eaux campsite in the Manche, close to Avranches.
Enjoy the proximity of our 5 stars campsite with indoor swimming pool to discover the Saint-Michael's Mount during your holidays in family or for a weekend discovery.
Nearby Cancale to the Brittany's door and Avranches in the manche, you can enjoy our comfort accommodations or camping pitches.
Relax yourself in a comfortable Mobil-home or a chalet and discover the remaining treasure of our region.
After a day walking, what is better than an indoor swimming pool or an aperitif on your accommodation's terrace for an absolute relaxing time.
A professional team offers you upmarket services and equipment for your welfare.
We offer you our services to make your stay in a Mobil-home in our institute an unforgettable one. Either for your holiday or a weekend.
Our facilitators are there to take after and do activities with your children.
The 5 stars Lez-Eaux campsite has many facilities to fully enjoy your stay, such as the bouncy castles for the little ones or electronic games for older children.
Discover our facilities, the Mobil-homes with an indoor swimming pool at the Lez-Eaux campsite nearby Avranches.
Inquire our facilitators or the reception to know about our activities and what to do in Normandy. For further information on your booking or our accommodations, do not hesitate to contact us. Your pets are welcome in our institute.