Discover Jersey and the Channel Islands
Jersey Island, the largest of the channel island
Let's discover the beauty of the "flower's island" then ship from Granville for a trip to jersey island to discover the largest one of the channel island, and the capital on the edge of the sea, Saint Hélier.
1 hour away from the seaside resort of Granville and few kilometres from the Château de Lez-Eaux campsite. Find out the fine sandy beaches of the region, the bay of the Brelade on the west of the jersey island, protected by cliffs.
Try out a walk all along the esplanade or the beautiful coloured garden such as Churchill's memorial Park or the Corbiere's lighthouse. Use the green-lanes only allowed for walking or cycling to discover the Jersey Island.
There you can't miss the famous local beer, the Mary Ann, well deserved after a long day exploring the island. You will find plenty of restaurant which have seafood, specialty of the region.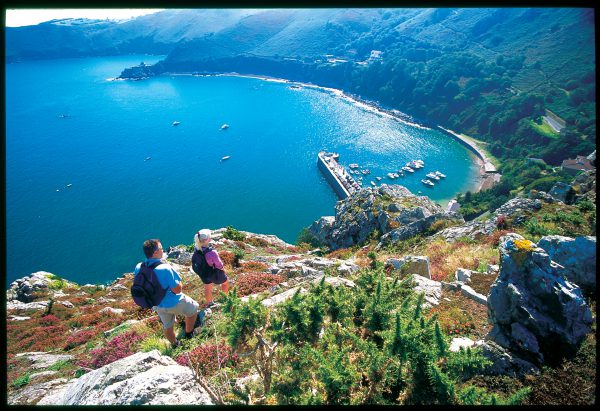 Jersey, an island between England and France, full of history.
The Jersey Island is a crown dependency of the united kingdom but does not belong to it.
Jersey was part of the Duchy of Normandy, whose dukes went on to become kings of England from 1066. After Normandy was lost by the kings of England in the 13th century, and the ducal title surrendered to France, Jersey and the other Channel Islands remained attached to the English crown.
Jersey is a self-governing parliamentary democracy under a constitutional monarchy, with its own financial, legal and judicial systems, and the power of self-determination. The Lieutenant Governor on the island is the personal representative of the Queen.
During World War 2, the island was direly bombed by the German who settled and forced about 10 000 people to leave their island.
Nowadays, on the channel island of jersey, you can count about 99 500 inhabitants for 118,2 km² area. The culture was influenced by the shared history between England and France.
Inquire to the reception at the Lez-eaux campsite to know everything on the organized event on the island.
Guests of the campsite can book at the reception of the campsite.