The Chausey archipelago, near Granville in Normandy
The largest archipelago in Europe, in the English Channel
The archipelago of Chausey belongs to the Channel Islands, with 52 islands when its high tide, but when its low tide you can enjoy about 365 islands and islets off the coast of Normandy.
The Chausey's islets are the largest archipelago in Europe, and you can find it in the Manche region!
The surface area is 6.5 km², Chausey has got few holiday mansions, which are used in the summer. Otherwise, there are about a dozen of people living all year long on the island. Mainly fishermen and guides.
On the islands you will find a snack and a restaurant.
Guests of the campsite can book at the reception of the campsite.
An amazing environment on the Norman coast
There are about thirty islets where nature predominate on mankind, which offer an incredible environment.
Islands are mainly vegetation and rocks, which is magnificent. You can find plant species like the blue thistle, sea's sugar beet, the bloodred geranium, the mercurial, French carnation flower, rose arches, orach, lovage.
A huge wildlife is there, the archipelago is an ornithological reserve. You can observe many species of bird such as the cormorant, silver gull, seagull, large brown gull, common tern, shellduck, magpies' huitrier, black-headed gull and so much more.
There is also a bottlenose dolphin colony in the bay of Mont Saint-Michel.
Chausey Islands are at 30 kms from the Mont Saint-Michel in the north and 17 kms from Granville, where you have the daily shuttles to Chausey.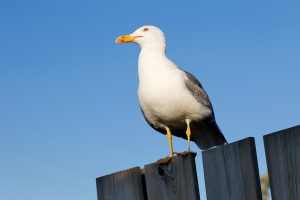 Must-do and see: On Chausey enjoy white sandy beaches, a wild preserved nature and the sweetness of life.
Chausey archipelago is composed of a main island named the Great island and many ilsets.
The main island is 0.65 km². It's a small island where you will discover a fort, a chapel, amazing beaches with white sand and a fishermen village with few shops (a hotel, 2 restaurants and a grocery). null
Marin Marie, who was famous French painter, writer and sailor chose to live on Chausey in a beautiful house situated near the chapel.
Must-sees:
Hiking all around the island takes 2 hours. You will see wonderful beaches, the fishermen village, Lambert tower and the lighthouse.
Shore fishing : shells, prawns, bouquets … Be aware to respect fishing season and size rules.
Chausey fort is not open to visit. It has become a fishermen house. It was build by order of Napoleon the 3rd and during the First World War, German and Austrian prisoners were settled here.
Port-Marie beach
Port Homard beach
Le rocher éléphant
La grande grève
Renault Castle which is a private property