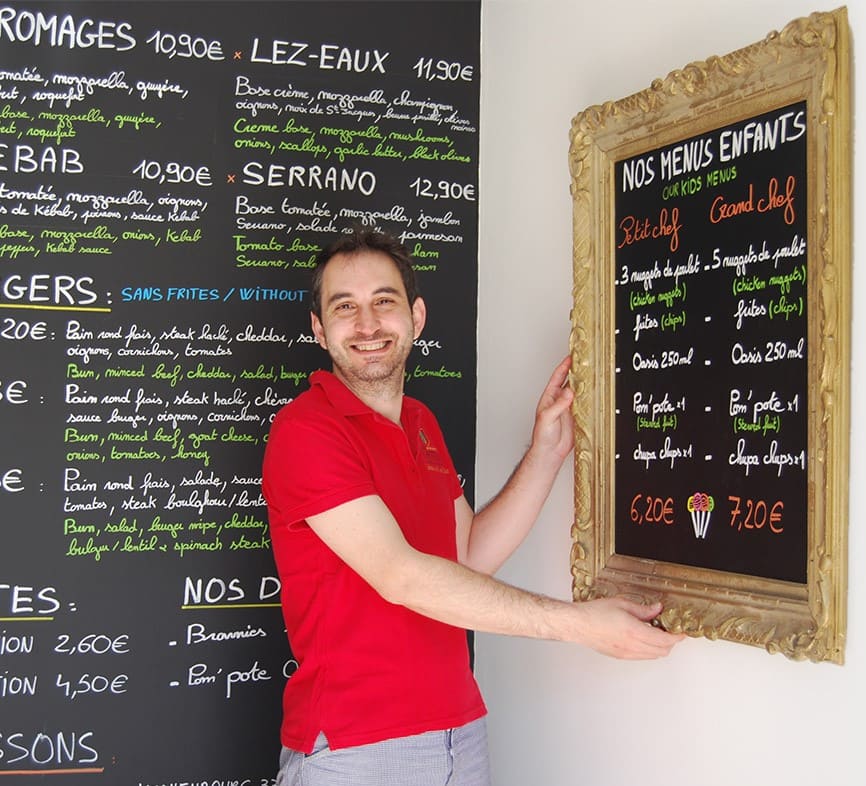 After spending 2020 winter to renew the waterpark, we dedicated 2021 to improve the take-away service. Following your reviews, comments on socials and the sanitary situation, we decided three main changes:
To refurbish the kitchen
To open the snack for lunch
To create a website to order your meals online
The take-away website to order online
Isn't it more convenient to be able to order your pizza in advance (from the beach or the waterpark) ? From now, everyday,, you can order your meals online. The all menu is available online, with your
favourite plates
: the serrano jam pizza, the veggie burger, kids menues and the Poularde salad.
Dishes of the day
too: Monday : paëlla Tuesday : Mussels in Norman cream / Mussels in white wine Wednesday : Fish'n'chips Thursday : Salt pork Friday : Revisited sso bucco Saturday : Beef cheek with beer Sunday  : Sauté of veal with Norman cream
Desserts and drinks
are also available.
Be aware : Online orders are available until 5pm for the same day.
Lez-Eaux snack is open for lunch
We have noticed that some of our guests would have like to have lunch on the campsite, particularly on their  arrival day.
That's why, this summer, every saturdays and sundays, the snack will be open from 11.30am to 2pm.
The lunch menu is available on line :
Rosted chicken
French fries
Pizzas
Salads
Kids menus
Drinks and desserts
Opening times in July and August :
From Monday to Friday > 5.30 pm to 9 pm Week-end > 11.30am – 2pm / 5.30 pm to 9 pm You are free to set on the terrace in front of the bar to enjoy your meals, the atmospher and landscape.